Let's save
the special moments
of your trip📸 
 Cool, Simple, and Risk-free Photo Shoots for Travelers
1. BOOK YOUR PHOTOSHOOT
by choosing your preferred location, date/time and duration
2. RELAX AND ENJOY 
After the booking is done, we will guide you through the whole process
3. SEE THE RESULTS, PAY AFTER
You'll get your photo previews the same day. Did you like it? Then complete the payment and download it immediately.
Travel memories, saved forever
Imagine having a professional photographer as your travel buddy, so you don't have to hand over your phone to strangers and end up with disappointing, awkward photos.
The moments of the trip are the most precious ones! We all want this moments of our lives to be captured properly, to save it forever and … who knows, maybe to show them to our grandchildren one day ։)
Everyone deserves to have great photos from the trip!
That's why we help the travelers like you to have an amazing photography experience. 
Just relax and enjoy the process. Our photographers will help you to forget about the camera and get lots of professional (but natural) and high-quality photos as a result.  
WHO ARE THE
PHOTOSHOOTS FOR
For everyone! Our service is made for people who have no experience doing a photo shoot with a professional photographer. 90% of our customers have never done a photo shoot before.
Our experienced photographers will guide you throughout the session and give you advice on poses to adopt and look natural in the photos.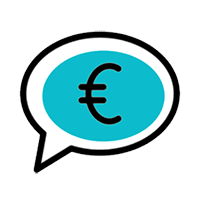 IS IT RISK FREE?
Yes, you don't need to pay the whole amount before seeing the results. Actually, if you don't like what you've got, you don't have to buy the photos at all; there are no obligations.
When you book your day and time, you only pay a small amount as a deposit, which is also risk-free. You can cancel (with a 100% deposit refund) or change your booking up to 1 hour before the photo shoot.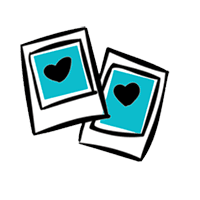 HOW MANY PHOTOS WILL I RECEIVE?
It depends on your chosen photo shoot duration, which starts from 15 minutes / 25-30 high-quality photos.
You may even get more photos sometimes, but never less than what's mentioned in the package.
After your photoshoot, within 24 hours, you will receive a link to your photo previews, which you're free to download immediately.
WHAT SHOULD I WEAR
OR BE READY FOR
After your booking, you'll get a confirmation email with all the further information. Make sure to write your email correctly and check your spam or other folders if you can't find the email.
If you have any special preferences or questions, you can always discuss them with your photographer in advance.
Everything is already planned; relax and enjoy while we take care of the rest.
GIFT CARDS
Our photoshoots are the perfect gift for your loved ones.
Buy a Photography Gift Card now or make the booking yourself to get the best prices.
HOW TO BOOK MY PHOTOSHOOT?
1. First of all, you should choose the location(s) where you want to take the photos. Go to the booking page and choose your preferred date,  time, and duration of the photoshoot.
2. You will be asked to pay a deposit in order to keep your booking active until the day of the photo shoot. (If your plans change before it, you can cancel it up to 2 hours before it and get a refund of the deposit.)
3. You will get a confirmation message in your email with all the further steps and information.
After the photoshoot, you will get a watermarked preview of all your photos. You can pay the rest and download your photos after the photo shoot, or just leave it as it is.
WHAT IF MY PLANS ARE CHANGED?
No worries; you can cancel your deposit for the booking up to 2 hours before the photoshoot and get a full refund.
CAN I MAKE A LAST MINUTE RESERVATION?
We recommend making the reservation at least 2 hours before the photoshoot.
However, if you need a photo shoot right away, you can always talk with our live chat support specialist and ask to reserve a photo shoot for you.
If there are free photographers nearby, they will meet you as soon as possible.
HOW WILL I FIND MY PHOTOGRAPHER?
You will get a confirmation email right after you complete the booking and pay the deposit.
We will send you the exact meeting point, phone contacts of your photographer, and cancellation link for your booking.
If you have any questions, you can always talk with us directly via live chat or social media.
WHAT IF THE WEATHER IS BAD?
We're usually checking the weather before the photo shoot, but of course, everything can happen.
If you've already made the booking reservation, you can always talk with your photographer directly and change the day or time.
However, if you don't have any other option for another time, we will make a full refund of your reservation automatically.
HOW MANY PERSON CAN WITH ME?
The photo shoot plans and prices shown are designed for up to 4 people.
If you're a group of more than four people, you should talk with our live chat specialist to help you with the booking.
Phototrip is the best! All the photos look amazing, my photographer had a real eye for it and knew exactly what she was doing. And what's more importantly, we had so much fun with her, which is shown in the photos ☺️
It was an amazing experience! My photographer was super helpful with posing and we felt very comfortable during the photoshoot. She was very quick, but made so many fascinating photos that we still enjoy a lot.
We've shared the photos on my instagram and all my friends were positively shocked 🙂 Would repeat this experience on my next trip for sure.
Share your travel plans with us and get big discount codes for your next photo shoot
Need more assistance before the booking?
You can always get help with our live chat support specialist or get in touch with us in your preferred social media channels.
Share your plans and get €3, €7 or €15 discount coupons